Spammers email address - These emails addresses will be picked up by spam bots and their email address will get spammed by themselves and all the other arsehole spammers
acruz4@shqiptar.eu acruz3@shqiptar.eu infocola2011@163.com chanfam@yahoo.cn michelle@seoservicesindia.co admin@mailserver.com hfahlberg@rocketmail.com zaw@rotex.com.sg caltex.malaysia@ymail.com caltex.malaysia@hotmail.com infomail783333@yahoo.co.id centralbnk_gov_g@w.cn kaitlyn.padilla@nacha.org mrd9303@net.hr test@ccc.gov.cn hgy@asianet.co.th ibrik1111@gmail.com au@eucvs.com cvvid375723@168city.com reference05223@hotbox.com freelottoagent90@aol.co.uk ref_id5676308@inodes.org mrwilliams0024@msn.com Trevor_Ponce@osg.com b.martinsdoris@yahoo.com cvvid01653100@free.fr raymondtaylorr@easy.com lizzilyvenazia@yahoo.com Yolanda.Yang@mrg.com janrow23@yahoo.com.hk [inkjets@vip.163.com] joel.winters@audiojack.de fedex.courier@admin.in.th ref_id605547124@myramstore.com cvvid00394@fcta.com ahmk1960@gmail.com user1@nanhai.gd.cn honore15yroldd2@gmail.com ...cowaterfuels@hotmail.com limyung@yahoo.cn zenithorg@yahoo.com mrrdedmonds@yahoo.com.ph indeliblezba9@iztzg.hr malafalmata@yahoo.com rafiqabdulaziz@163.com cvvid38497@hotbox.com mughal@agnail.com ian@ezefinder.biz sales@legendarycomputers.com.au riley@thepen.com.au info@yodel.com.au Adrian@vitalfirstaid.com.au sales@mybid.com.au yazorhino@yahoo.com rosesmith4101love@yahoo.com CLEANCARPETTRADING@GMAIL.COM c_john1965@yahoo.com.au honore15yroldd2@gmail.com belatedof84@trendmicro.com ff.kiki@aim.com kevin80201@aim.com andrew@prestigedeals.com.au thereza@prestigedeals.com.au rhodawiltonu@globomail.com jemma@johnstonpress.co.nz jenny.johnstonpress@gmail.com andrew@prestigedeals.com.au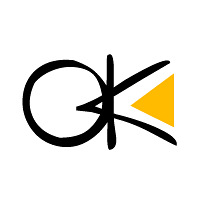 ALL BULLSHI
FROM:Mrs.IBEKRIA WAYNE
22, Rua da St.Ricardo, Sгo Tomй
SAO TOME ISLAND, SOUTH ATLANTIC OCEAN.
Greeting in the Name of God
I am Mrs.Margaret Bennett ,A widow to the Late Mr. Keneth Bennett, I am
65 yrs old,I am a new Christian convert working as a missionary in West Africa before
I Was urgently transfer to my home country here in United Kingdom, am suffering
From long time cancer of the breast, from all indication my condition is really
Deteriorating and it's quite obvious that I won't live more than twoMonths,
According to my doctors. This is because the cancer stage has gotten to a very
bad stage.My late husband was killed during the U.S raid against terrorism in
Afghanistan,and during the period of our marriage we had a 23 yrs old son whoDied
in an auto crash three years ago. My late husband was very wealthy and after his
death I inherited all his business and wealth.The doctor has advice me that I may
not live for more than two months, so I now decided to divide the part of this
wealth, to contribute to the development of the church in Africa, America, Asia
and also in Europe.I prayed over it, and I am willing to donate the sum of Five
Million Great Britain pounds(5,000,000.00 GP) to the less privileged and orphanage
Home.
God Has directed me to you and I wont you to use this funds to work for God,
Please I want you to note that this fund is lying in a Bank in West Africa And upon
my instruction,my Bank will proceed with there transfer Procedures once they get
some vitals information from you as my next Beneficiary.
Lastly, I honestly pray that this money when transferred will be used for thesaid
purpose, because I have come to find out that wealth acquisition without Christ is
vanity. May the Grace of our Lord Jesus the love of God and the Fellowship of God be
with you and your family. I await your urgent reply Please kindly get back to me if
you are willing to help for further details.
Yours in Christ,
Mrs.Margaret Bennett
Dear Partner,
Do accept my sincere apologies if my mail does not meet your personal ethics .This note might seem strange or probably untrue
considering the amount of junk mails we receive daily, but i believe this is still the most genuine way of contacting a true
character like you.
Before my husband died, he made me to understand that he deposited the sum of $52 million (Fifty-Two Million U.S. Dollars)
with a security company. He told me to look for a person or company in overseas and not from our place to assist and claim
this fund for investment overseas especially in your country.If you can claim the funds,you will be entitled to receive some
percentage of the fund as your own share.
We are interested to invest in your place and will need your expert knowledge for this investment in your place.
Please tell me in confidence, can you handle it? Can you invest this huge amount of money successfully on behalf of my
Our assuarnce is that this is real and not a joke and there is no risk involve in it.
We wait for your urgent response as to enable us detail you more.
Yours faithfully,
Mrs.IBEKRIA WAYNE
PRIVATE EMAIL:ibrik1111@gmail.com